I have an article up on the New York Times' The Motherlode section called In Defense of Sparkle Science.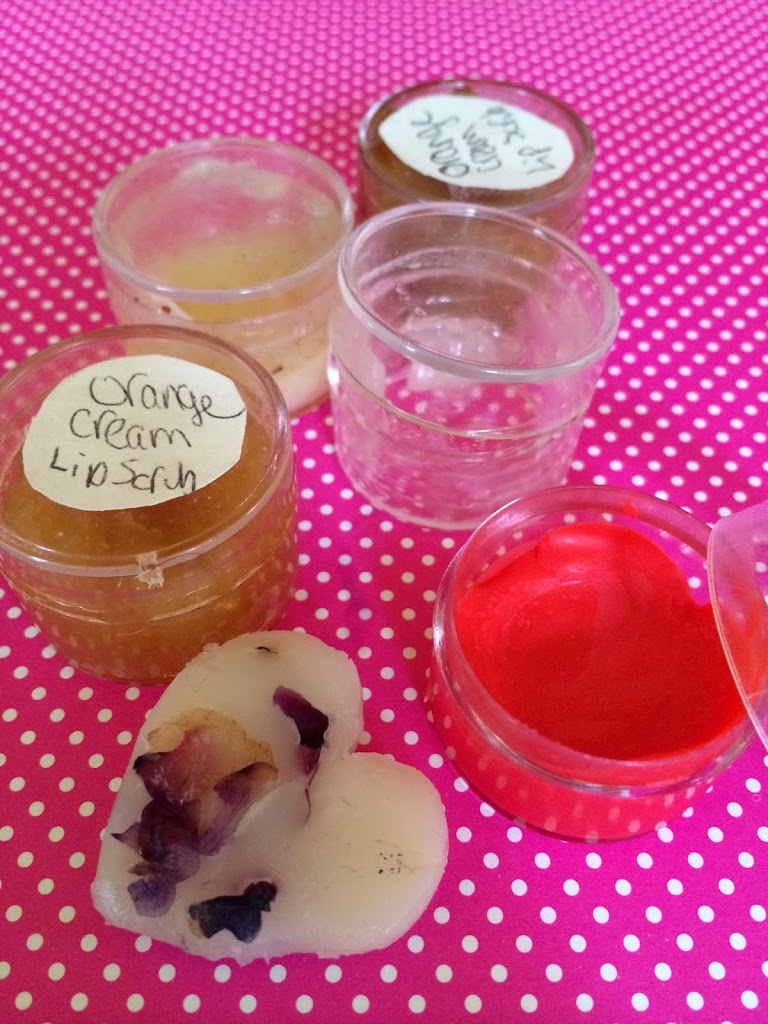 Some of my daughter's lip gloss and lip scrub experiments
I'm thrilled with this piece as I've wanted to place something at The Motherlode for a while. If you are interested in the topic, please take the time to read through the Carnegie Science Center's response to the criticism about the image that went viral, as they address the fact that they used to offer a wider range of options for Girl Scouts but no one signed up. I agree it looks ridiculous to have only one thing out for girls with many options for boys who are Scouts, but I think Carnegie's response is appropriate and their offerings for girls and young women are wonderful.
Meanwhile, the thing missing from the public uproar is the fact that some kids are really into this sort of thing, Science with a Sparkle or what have you. Don't tell them they're not sciencing hard enough. It's like the who's a bigger geek debates — nobody wins those debates. Just let people geek out about the things they are into, whether it meets your definition for geekiness or not.