Now available for purchase – my short story SNOW WHITE AND THE ASSASSIN'S GUILD!
I wrote this short story during a workshop I took with Mary Robinette Kowal called Writing on the Fast Track (I highly recommend the workshop! It was conducted via online google+ hangouts, small number of classmates, we did exercises and critiqued each other's work from week to week, and otherwise just had a ball. It helped me refine my ability to write short stories.)
The story blurb:
Snow White is frustrated in her role as an assassin in the king and queen's service. As the third princess, it is her duty to help clean up the messes in the kingdom, the Enchanted Forest in particular. But what Snow White really wants to do is sing! Can she remake herself while still remaining in service to the crown or will she have to leave to pursue her dreams?
And the unbelievably gorgeous cover: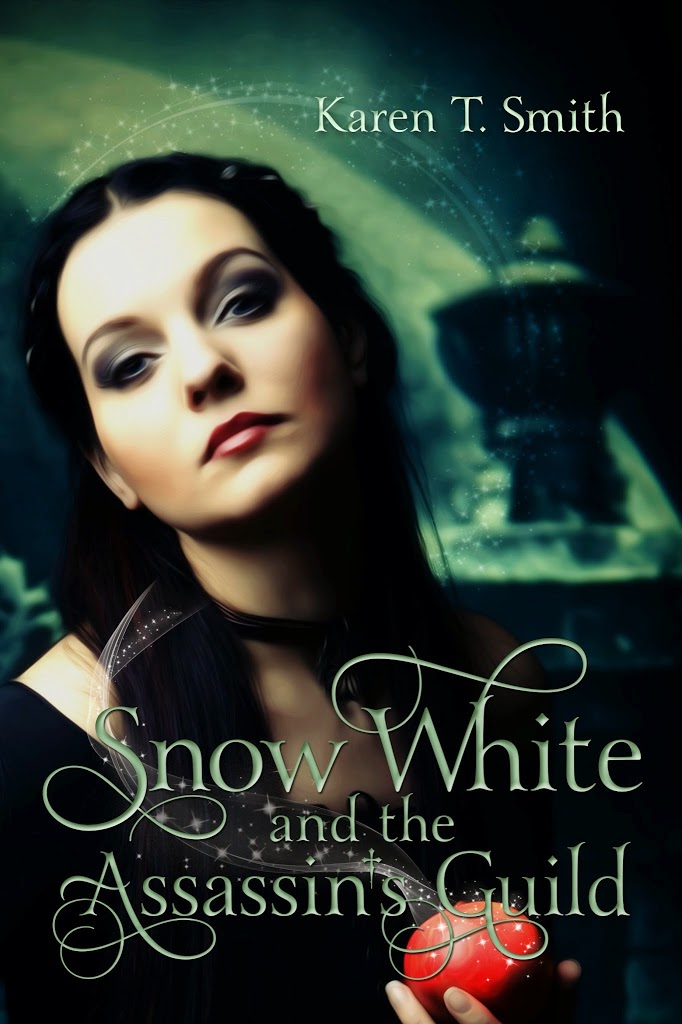 Buy it now from Amazon for 99c! Kindle-only at this time, until I get the chance to make the .epub versions… 😉
If you do read it, please consider writing a review or at least giving it a rating, it helps us independent authors so much! Thanks. XOXO